A cargo vehicle spotted travelling in the hyperhedron, shot at an absurd 42.64231 parachronial metaspeed (PCMTS) in the neuro-haedron plane GWA TT321119.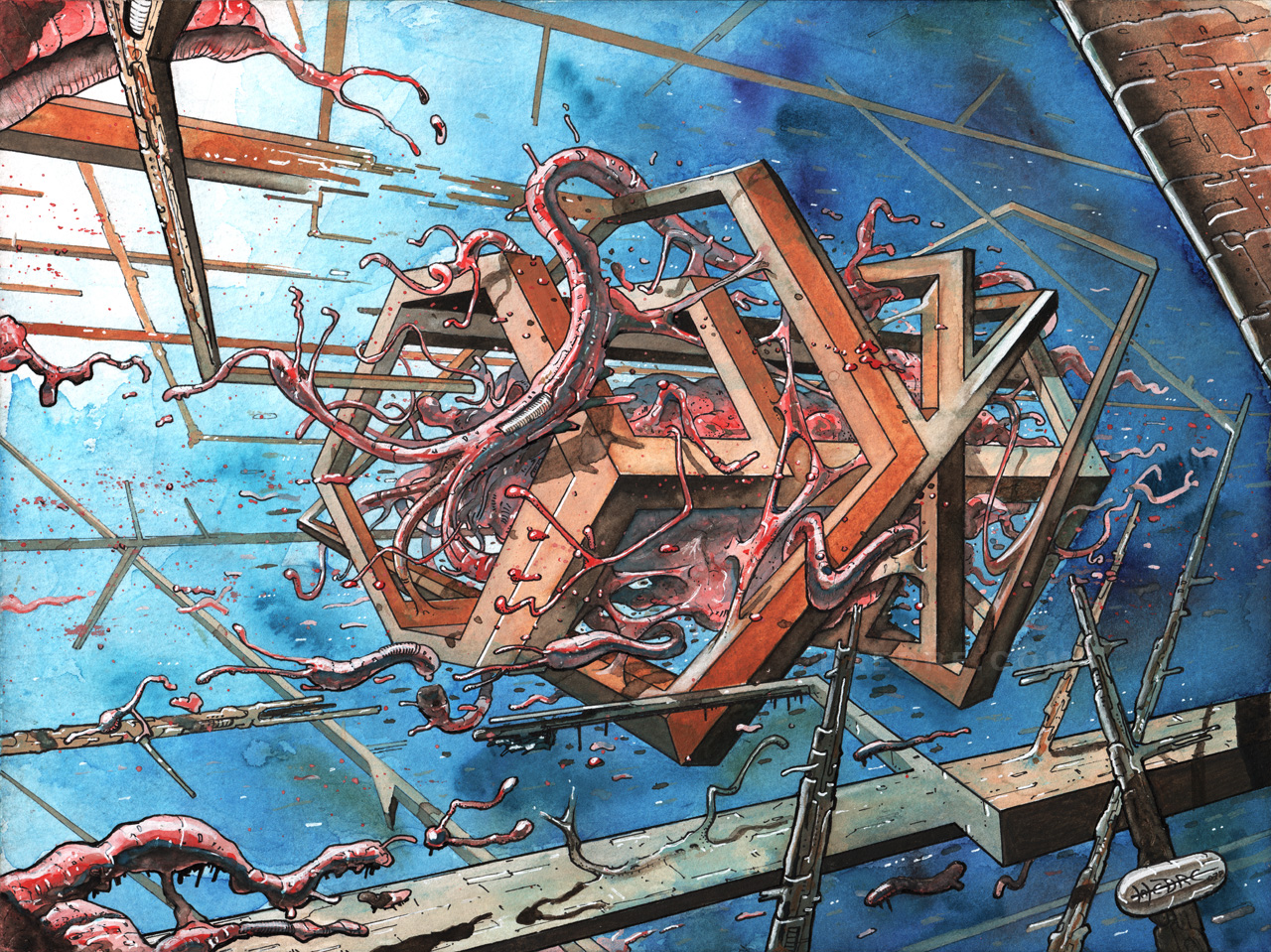 "Hawuawuashka tryptocarrier". 2018.
Watercolour and black ballpoint pen on paper. 32x24cm.
Click on the images below to enlarge.
You can see a detailled report of the creation process, on my Steemit Blog.
The original work is for sale, contact me for price inquiry and art prints are available.