Amor Canalis. 2018.
Watercolour and ink painting on paper. 32x24cm.
Love will stay, even in a full cyber tubular world!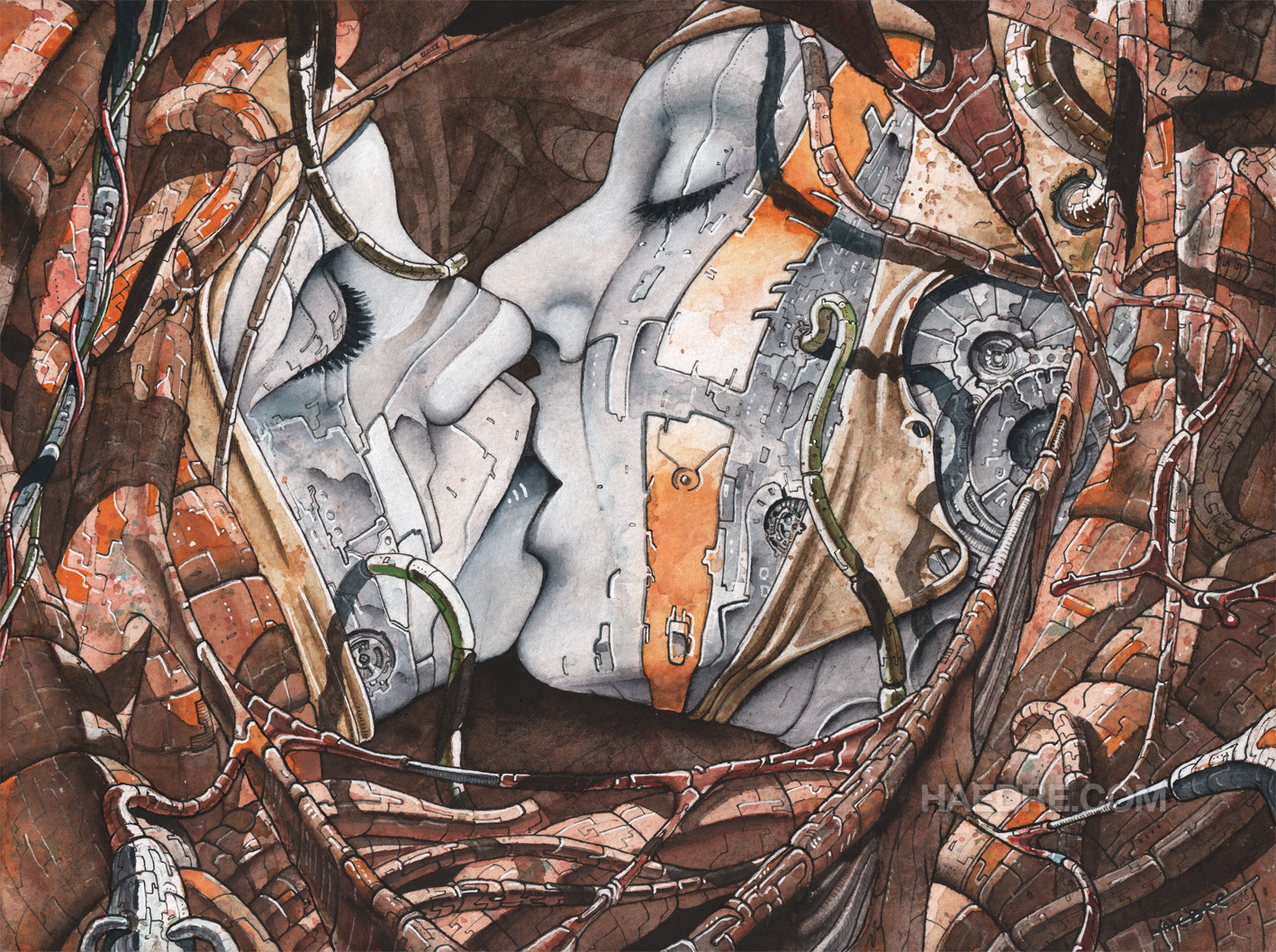 The original work is for sale, contact me for price inquiry and art prints are available.
You can find a complete description of its creation process on my Steemit blog.